Spotify leaking my iPod library?
I like poking around in options screens. But I just updated Spotify on my iPhone, and in the options screen today I see this: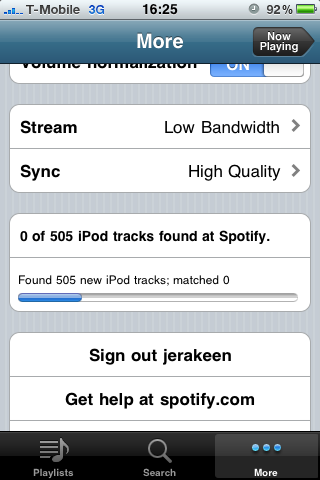 What exactly is going on here? It looks like the spotify app is sending my local list of tracks to their server to.. 'match' them? What am I getting out of this? And more importantly, why exactly didn't it tell me it was going to send this stuff?